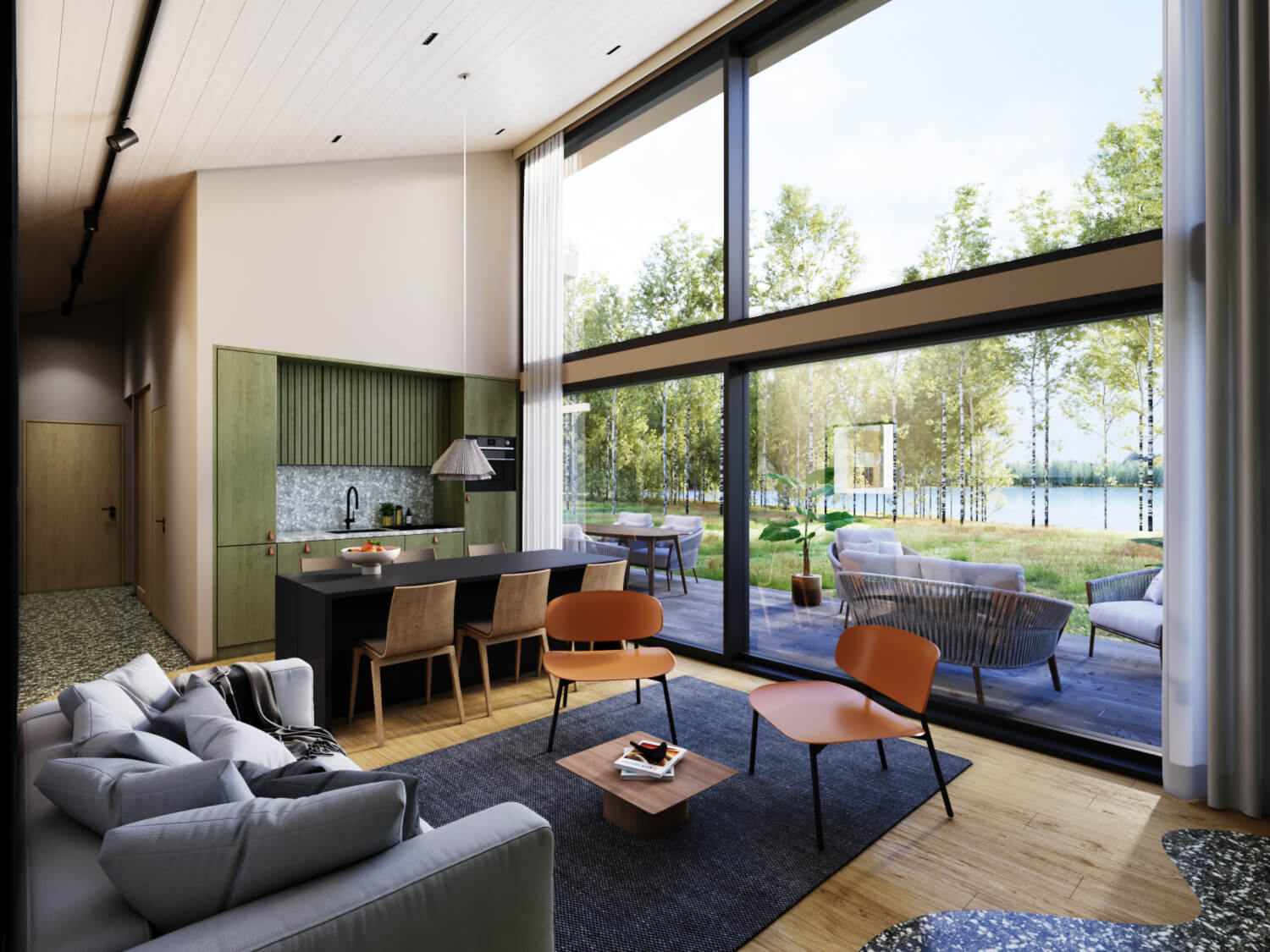 Garden Villas
Relaxing and Memorable Getaways
Garden Villa is an enchanting two-storey villa for 4-6 person. Villa's two separate bedrooms with double-size beds offer good night's sleep and privacy. For 1-2 additional guests we are able to arrange extra beds in the living room. Well-equipped kitchen makes cooking a pleasure and open concept living and dining room with a fireplace create a perfect setting for your stay.
Two bedrooms with a queen-size bed with high-quality bedding
Possibility of extra bed for 1-2 person in the living room
Well-equipped kitchen
Open concept living and dining room with a fireplace
Sauna
Bathroom and separate toilet
Garden terrace with a lounge set
Fully stocked kitchen for six people including drinking glasses, cutlery, plates, cooking items, and bakeware
Coffee maker
Tea brewing set
Sparkling water maker
Refrigerator stocked with snacks and refreshments
Towels, bathrobes, and slippers
Finnish natural cosmetics
Hair dryer
Free wireless internet
Smart TV
Air conditioning
Safe deposit locker
Dryer
Parking lot with a charging station
Your Perfect Stay in the Garden Villa
Imagine stepping inside a beautiful Villa and seeing a magnificent view
over the surrounding nature from the large windows.
You grab a bottle of bubbly from the kitchen and head out onto the terrace.
Your entourage is already there admiring the beautiful private garden. The birds are singing, butterflies are flying in the garden, and the scent of the forest fills your lungs.
You sit down with them and raise a toast for a great time together.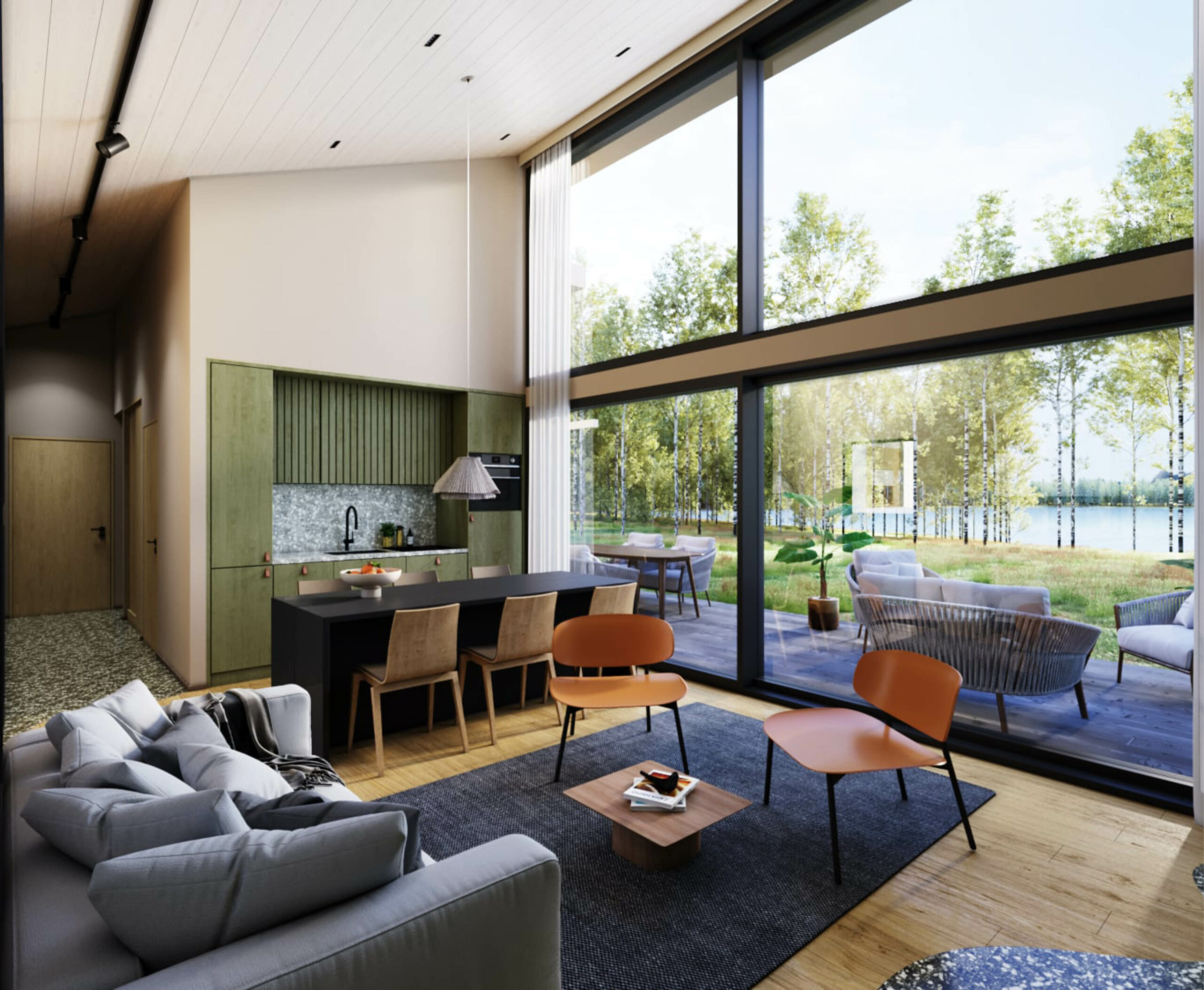 Services Included in Accommodation Price
Food and beverages
Start your visit with a glass of bubbly and leave the daily hassles behind as soon as you arrive.
Start your day with a delicious breakfast. Our breakfast menu follows the seasons and consists of four courses, including items such as bread, a warm dish, porridge or yogurt according to your preference, a dessert, as well as refreshing juices, organic coffee, and high-quality tea. If you wish, you can have breakfast delivered to your room.
Have a tasty lunch! The lunch menu included in the accommodation price is available daily at Restaurant Siimes or Club Koto. It includes a starter, a main course, and a small sweet treat with coffee or tea to finish the meal.
Enjoy refreshments and snacks from the minibar. Each our Suite and Villa has its own minibar where you can find selection of alcohol-free drinks as well as savoury and sweet snacks. All the products are included in the accommodation price. Please contact our staff with information of any allergies or special diets.
Activities
Enjoy the relaxing warmth of lakeside sauna Henki while admiring beautiful sceneries over the Lake Pihlas. As a part of Finnish sauna experience try also relaxing in outdoor jacuzzi or dive into the refreshing water of Lake Pihlas. Please notice that Henki is a mixed sauna and use of sauna towels is mandatory. You can also book our lakeside sauna for private use.
Spend relaxing time at clubhouse Koto. During your visit to our lakeside sauna you can also enjoy refreshments and snacks at our clubhouse Koto. During summer evenings Koto and its rooftop terrace transforms into cosy restaurant serving tasty, family style BBQ-dinners.
Swim in the streamline pool. During your visit you can book the streamline pool for swim or treadmill workout.
Have fun at resort's outdoor tennis and padel courts. During your visit you can book the courts and equipment for tennis or padel.
Play badminton or basketball in our indoor sport hall Elo. Elo offers excellent setting for different ball games. In addition we have also a climbing wall. Please notice that reservation is needed for the use of sport hall. Ask for instructor for climbing!
Sweat at the gym. Our well-equipped gym is open for our quest from 6 AM to 8 PM.
Resort's own sports and activity equipment
We have a selection of sport and activity equipment for our guests' free use. In case we don't have the equipment you need we are happy to arrange it for you through our rental partners.
Other services
Pick up and drop off service
If you arrive by airplane, train or bus we are happy to pick you up from the airport or train/bus station and drop you off at the end of your visit. Please notice that reservation is needed.
Use of the resort's electric vehicles
You can use our electric vehicles for your day trips to the Saimaa area during your stay. Please note that reservation is needed.
Laundry service will wash and iron your garments for you when needed.
We are happy to assist you with everything you need, from planning your trip, making dinner reservations to acquiring event tickets.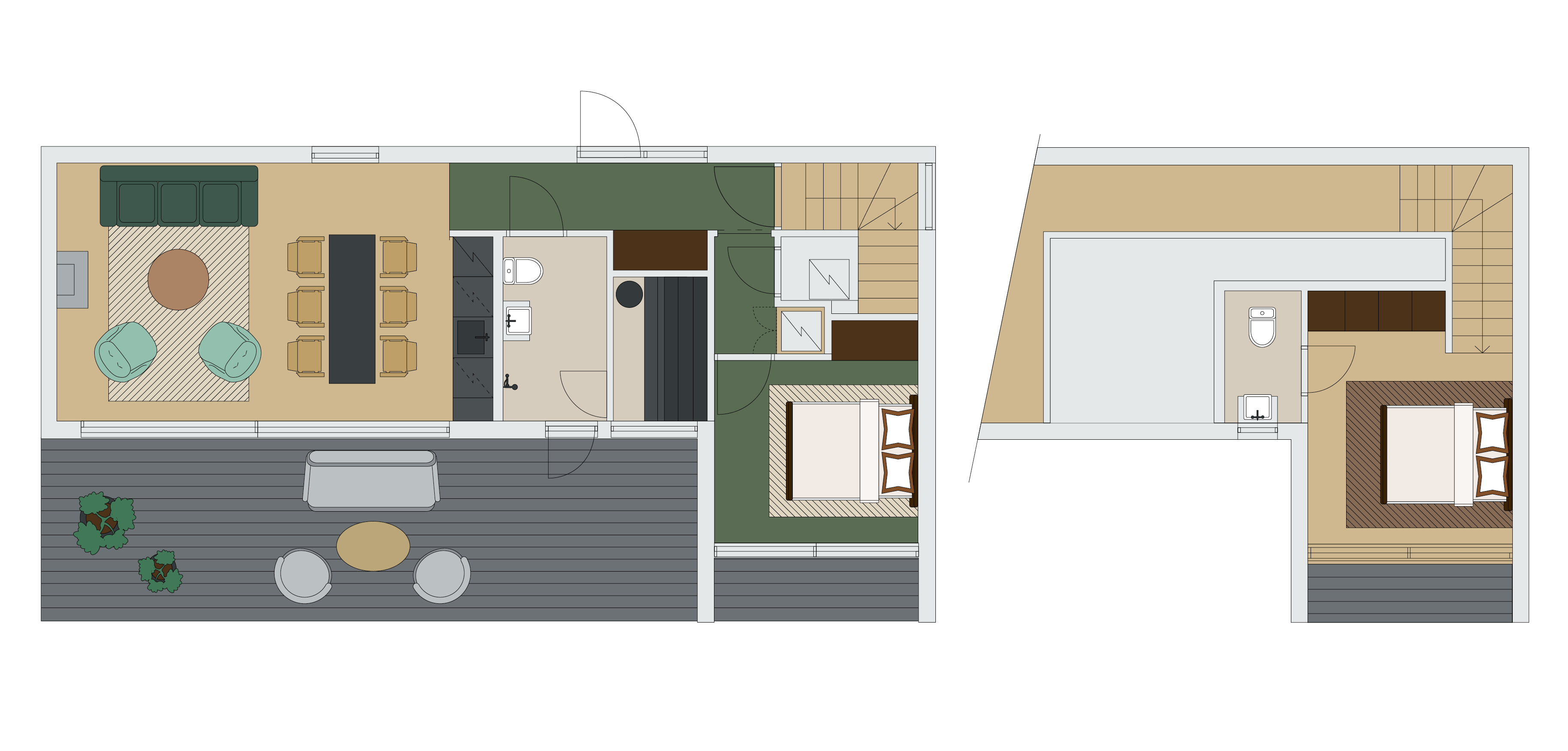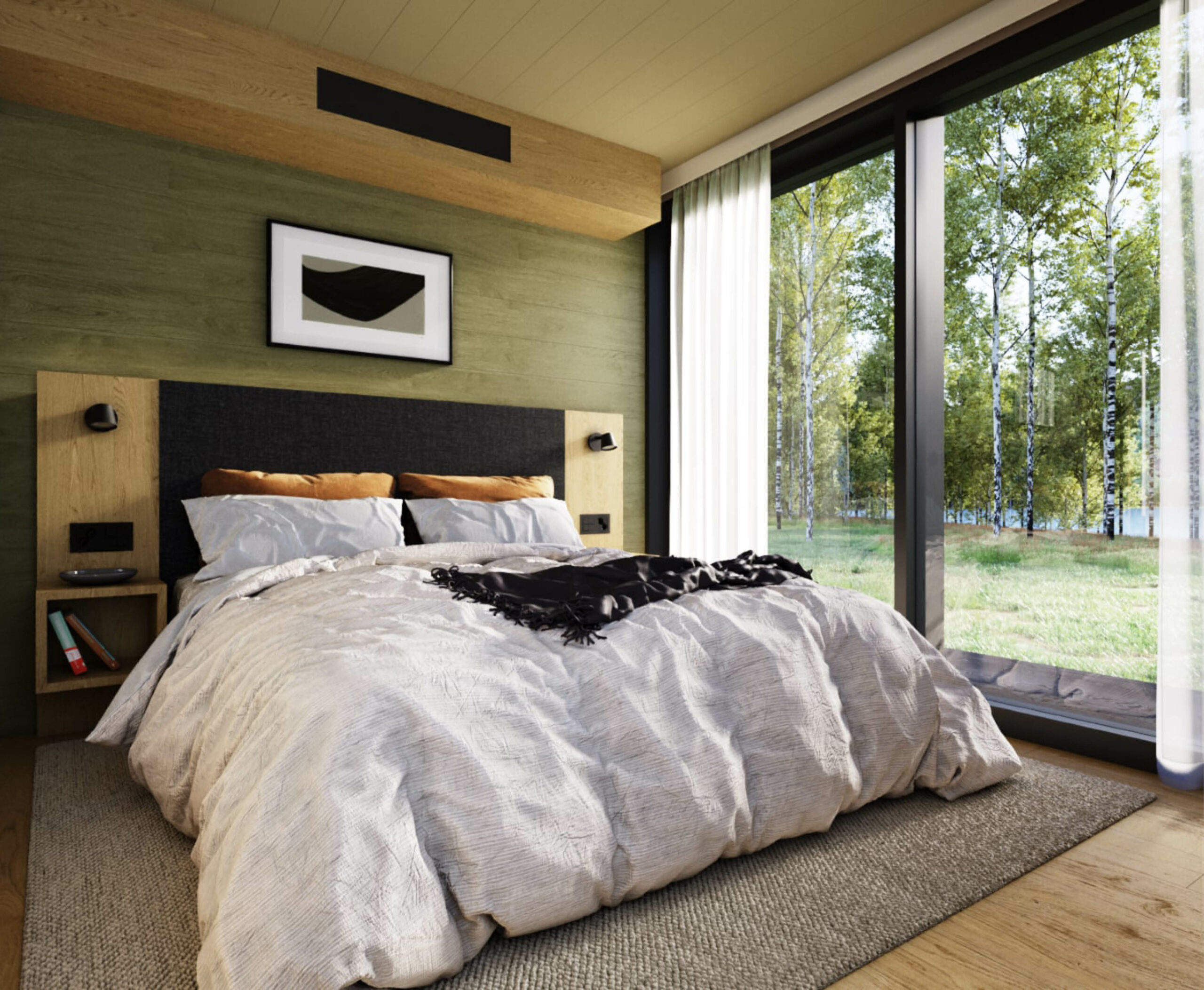 Reservation
Book Your Secluded Getaway
Garden Villa starting from 1145,00€ /night and Forest Suite from 595,00€/night.
Book your getaway.